About the Bollenbach Chair
Dr. Fred Guthery held the first Bollenbach Chair in Wildlife Biology from 1997 to 2012. During Dr. Guthery's tenure as the Bollenbach Chair, he maintained a highly productive and successful research program that focused primarily on northern bobwhite ecology. With Dr. Guthery's retirement in December 2012, the Bollenbach Chair became unoccupied until July 2014. During this time, it was decided to create a second Bollenbach Chair position. The separation of the Bollenbach Chair into two chair positions provides a unique opportunity to elevate the influence of our research results on wildlife conservation and management in the state and beyond. In July 2014, Dr. Davis and Dr. Elmore were selected as the new Bollenbach Chairs. Dr. Davis holds the Bollenbach Chair with a primary focus on upland gamebird research and Dr. Elmore holds the Bollenbach Chair with a primary focus on outreach and extension for upland gamebirds. One of the central goals of the Bollenbach Chair is to build on the successful research program that Dr. Guthery began as well as to expand the upland game research program at OSU to focus on other upland game birds such prairie chicken, wild turkey, scaled quail, and ring-necked pheasant. We intend to actively pursue funding to further build the upland gamebird research program and to use our positions as Bollenbach Chairs to strengthen multi-disciplinary teams to address issues in wildlife conservation and management.
History
Dr. Charles J. Scifres, formerly Associate Director of the Oklahoma Agricultural Experiment Station at OSU, and former Governor Henry Bellmon began developing the idea of an Endowed Chair in Wildlife in the 1980s. Dr. Charles Browning, Dean Emeritus of the Division of Agriculture and Natural Resources, Governor Bellmon, and Mel and Merle Bollenbach took the lead in raising private funds ($500,000), which were matched by the Oklahoma Regents for Higher Education to establish the necessary endowment. Finally, a significant long-term commitment by the OSU Agricultural Experiment Station was made and the Chair became a reality. The Chair is named after the late Irvin Bollenbach, long-time friend of Governor Bellmon and well-known rancher and bobwhite hunter and enthusiast from Kingfisher, OK. Fred S. Guthery became the first Bollenbach Chair in August 1997.
The Chair operates under the auspices of the Oklahoma Agricultural Experiment Station. Salary comes from the Experiment Station and from revenue earned by the Bollenbach Endowment housed at the OSU Foundation. The endowment may provide additional revenue to support graduate students and research costs.
Mission
Establish biologically and economically viable management systems for private range and forest lands,
Advise and direct graduate students doing research on natural resources,
Collaborate with wildlife, forestry, and range specialists to get management information into the hands of users.
Conduct research on game and nongame birds in upland settings.
Dr. Craig Davis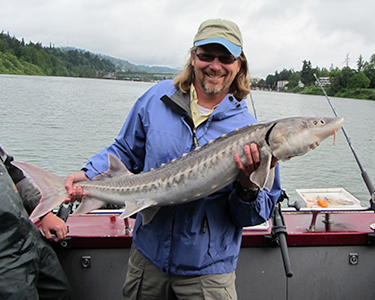 Craig received his B.S. in natural resources with distinction in wildlife management from Ohio State University in 1988 and his M.S. in wildlife biology from Iowa State University in 1991 where he studied the ecology of wet meadow invertebrates and sandhill crane foraging ecology. He completed his Ph.D. from Texas Tech University in 1996 where he studied the ecology and management of shorebirds in the Playa Lakes Region of Texas. Following his Ph.D., Craig spent a year as a temporary faculty member at the University of Rhode Island and four years as the avian ecologist for the Platte River Whooping Crane Trust in central Nebraska. Craig took a position as Assistant Professor at Oklahoma State University in 2001 and was promoted to Associate Professor in 2007 and Professor in 2012. He has published 45 peer-reviewed articles in a wide variety of journals including Ecological Applications, Journal of Applied Ecology, Wetlands, Auk, Condor, Ecological Restoration, Landscape Ecology, Rangeland Ecology and Management, Wildlife Monographs, and Journal of Wildlife Management. In 2013, Craig co-edited a three volume book on Wetland Research Techniques. Craig's research has focused on several research areas including the response of grassland birds to fire-grazing interactions, assessment and classification of wetlands, wetland bird ecology, aquatic and terrestrial invertebrate ecology, and upland gamebird ecology and management. Craig currently teaches two undergraduate courses (Wildlife Management Techniques and Wetland Ecology and Management) and two graduate courses (Advanced Wetland Ecology and Wetland Wildlife Ecology). Craig has served as the Bollenbach Chair in Wildlife Biology since 2014. He has received the James A. Whatley Award of Merit for Research from OSU, the Texas Chapter of Wildlife Society's Best Technical Publication Award, and the Charles E. Bessey Award for Best Natural Science Article from the Center for Great Plains Studies. He has also served on the editorial board of the Society of Wetland Scientists and Society of Range Management. Craig's other passions include spending time in the Sandhills of Nebraska hunting sharp-tails and prairie chickens, chasing turkeys in western Oklahoma, drawing and painting wildlife, and spending time with his wife, Cheryl.
Dr. Dwayne Elmore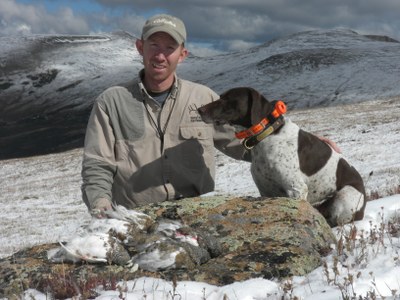 Dwayne Elmore grew up in Tennessee where he attended the University of Tennessee to obtain his B.S. in natural resource management. He then obtained a M.S. from Mississippi State University in wildlife ecology and a Ph.D. from Utah State University in wildlife biology. He has served as the wildlife Extension specialist in the Department of Natural Resource Ecology and Management at Oklahoma State University since 2006 where he has both Extension and research responsibilities. Dwayne is a Professor and has served as the Bollenbach Chair in Wildlife Biology since 2014. He is a certified wildlife biologist with The Wildlife Society and was awarded the Outstanding Young Range Professional Award by the Society for Range Management. Specific areas of interest include wildlife habitat relationships, the role of disturbance to maintain sustainable ecosystems, and upland gamebird ecology. He enjoys hunting quail and grouse with his German shorthaired pointers and especially enjoys traveling with his wife Leslie.