Swine Research and Education Center
Our Facility
The swine center was dedicated in 2004 as a new, total confinement facility that features modern waste and odor management technologies, as well as an indoor facility for swine judging.
The center receives approximately 100 different visits each year by 4-H, FFA and collegiate livestock teams.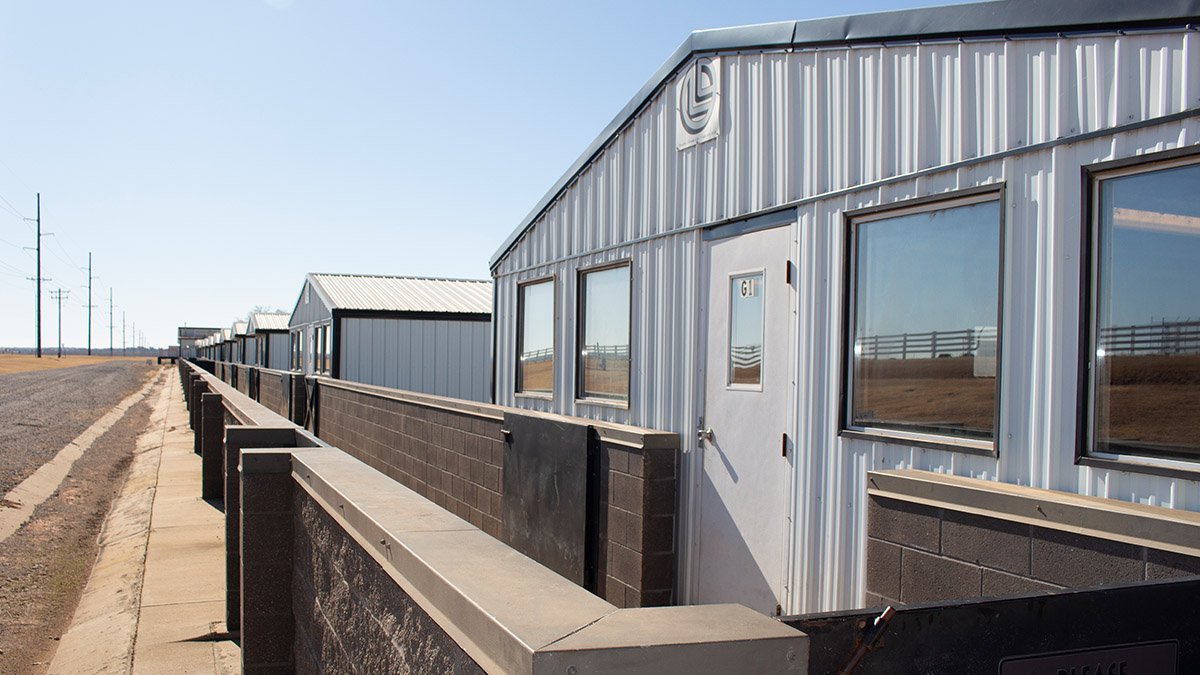 ---
The swine center houses high-quality Yorkshire and crossbred sows, along with commercial pigs used for nutrition research. The herd is known for its outstanding purebreds with numerous national show champions and high-selling boars through the years.
The OSU herd will show and sell breeding swine at 3-5 national shows each year. OSU still holds the record for the highest selling purebred boar at auction by a college or university, when in 2001 they sold a Yorkshire boar for $70,000 at a National Type Conference.
The center also uses OSU student employees and has housing available for up to four students.